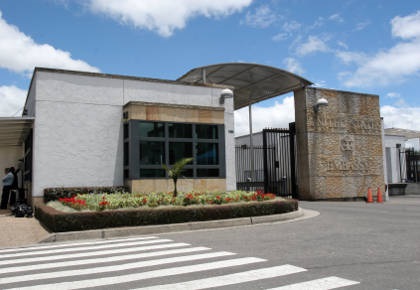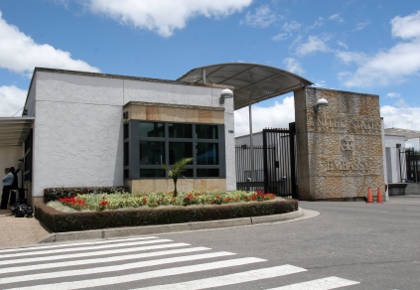 Former US Drug Enforcement Agency (DEA) Director in Colombia Richard Dobrich has been cleared of misconduct following a two-month investigation. The probe had been initiated after allegations from within the DEA surfaced that Dobrich had used state resources to procure prostitutes in Bogotá. A letter from the DEA that confirmed the conclusions of the investigation has been handed over by Dobrich to The Associated Press.

News of the probe had also initially been broken by the AP by way of a leak from within the DEA. The initial report claimed that Dobrich was being investigated for allegedly using a driver to find sex workers in Bogotá. Although prostitution is legal in Colombia, it is not permitted of DEA officials. Dobrich had in fact been installed as DEA chief in 2015 in the wake of a sex-scandal involving multiple DEA operatives that attended "sex parties" funded by local cartels.
When Dobrich heard that news of the investigation was going to be published, he attempted to dissuade the AP reporter not to run the story, even offering to take a polygraph test to prove his innocence. "But they were determined to print a salacious story that they didn't really care about the truth in this particular case," Dobrich told The Bogotá Post in October.

When news of the allegations were first reported, Dobrich reached out to us stating that the complaint against him was without merit and "categorically false". He was also adamant that any allegations would be shown to be false in the investigation. "I will be vindicated," were his words at the time.
Dobrich is certain he now knows the identity of the person at the DEA who was responsible for the anonymous complaint that led to the investigation. He is currently pursuing legal action in Colombia for libel and slander against the DEA staff member whom he calls "a disgruntled former employee who personalized an objective (and justified) personnel decision."
This morning Dobrich wrote to us saying that the toll of the investigation did not in any way influence his decision to retire from the DEA entirely. "The hoax investigation actually had nothing to do with my decision to retire," he stated. "The fact is that I gave notice prior to the [complaint by the] despicable author of the smear campaign."
Dobrich had been at the DEA for 28 years, the last five years of which saw production of cocaine in Colombia hit an all-time high. He was offered the top position of Andean Regional director in 2015 and, in addition to overlooking the US Government's anti-narcotics strategy in Colombia, his office also covered Venezuela and Ecuador.

The 54-year-old former Navy Seal is now an advisor for Exxon Mobil and, despite the unpleasantness of the anonymous complaint that marred the final months of his career, he looks back fondly on his time at the DEA. "Being named the DEA Regional Director in charge of Colombia, Ecuador and Venezuela was the pinnacle of my government service aspirations. Frankly speaking, few other postings interested me."