e-NABLE, a non-profit founded in 2017 that provides free, 3D printed personalized prosthetic limbs to children and adults, is hosting its inauguration event this evening in Medellin.
The organization provides prosthetic limbs, at no cost, to mine victims with the aim of improving confidence and helping the individuals reintegrate into society.
e-NABLE ́s mechanical prosthetic designs and arms are light-weight and tailored to each recipient. The arms, developed by software, biomedical and mechanical engineers, replace the mechanical input of current arms with EMG sensors that trigger movements driven by motors.
It's being released with physiotherapy materials and an optional audio feedback device for blind patients, which will be open-sourced. The non-profit is looking to help over 50 disabled children and adults in 2020.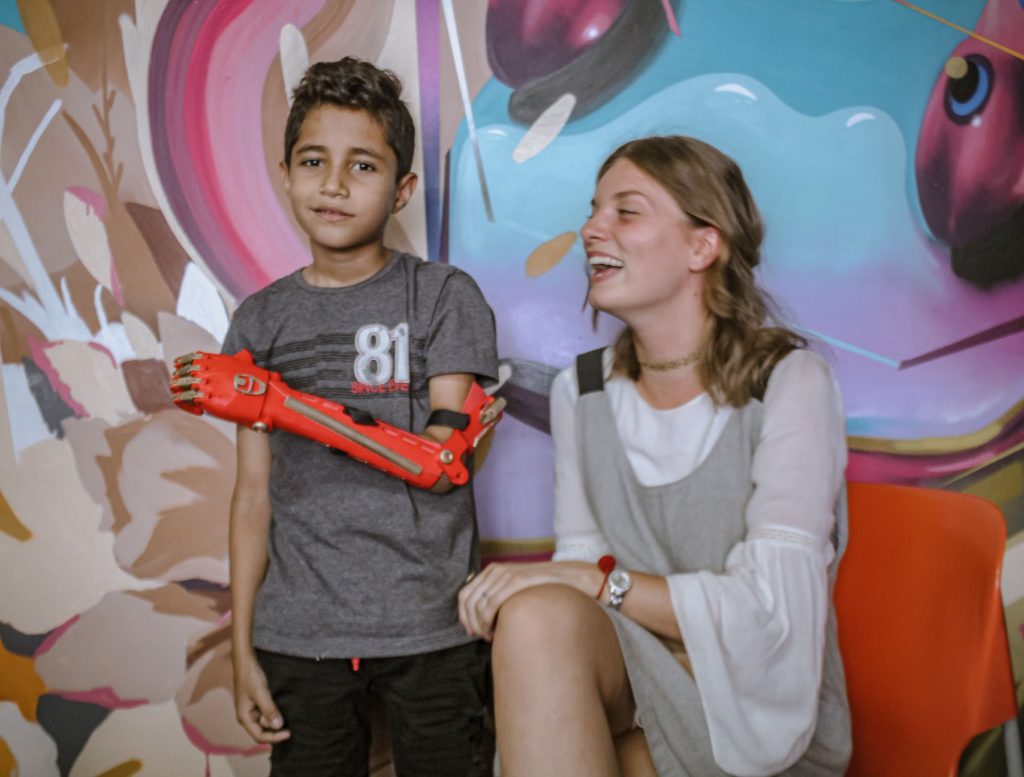 Dr. Alexander García Castro, health secretary for Girardota, expressed admiration for the organization's work.
"e-NABLE Medellín not only helps the victims to return to their normal lives and regain their independence, but it also boosts their self-esteem and helps them to reintegrate back into society," the health official said.
Colombia is the second most mine-affected country in the world, with over 11,400 victims, including 1,124 children.
e-NABLE's launch will be help this evening at Espacio Media Incubator, Cr. 37A # 8- 43, ofi. 703 Edificio Rose Street, Medellin.