Este artículo también está disponible en español. Marca aquí para ver la version en español.
Editor's Note: As part of our ongoing coverage of the 2018 Colombian Presidential Election, we have endeavored to maintain a complete list of all candidates, along with their biographies, political platforms, and aspirations for the country. Information on this page was derived from public sources, news articles, and in some cases translated interviews with the candidates. This page will continue to evolve during the 2018 campaign season.
Candidates in the 2018 Colombian Presidential Election
All candidates are listed in alphabetical order so as not to imply any bias on the part of our editorial team. You can click the candidate's name for a more detailed biography and perspective of their respective political positions and platform. While the list mostly contains declared candidates, presumed but undeclared candidates are also included.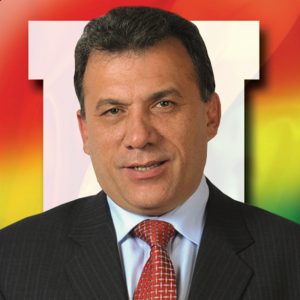 Roy Barreras
Born: Cali, Colombia
Status: Declared (June 14, 2017)
Party: Partido Social de Unidad Nacional
Twitter: @RoyBarreras
Web Site: http://roybarreras.com/

Roy Barreras begins the 2018 as one of the favorites to represent the legacy of current Colombian President Juan Manuel Santos and the so-called "Party of the U". Mr. Barreras is a strong proponent of the government's treaty with FARC guerrillas, was the head of the peace commission in the Colombian Senate, and was part of Santos' negotiation team in Cuba.

Mr. Barreras is considered to be more left-leaning than Santos, seeking to augment state welfare, though he has taken a hard line against accused child abusers, demanding stronger sentences. [Read More…]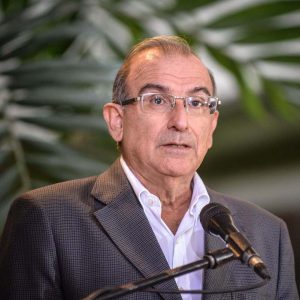 Humberto de la Calle
Born: Manzanares, Colombia
Status: Declared (on March 27, 2017)
Party: Partido Liberal
Twitter: @DeLaCalleHum

At 71 years of age, Humberto de la Calle is the oldest candidate for the Colombian presidency among the candidates, and has been a staple of Colombian politics since 1982. Calle served as the government's chief negotiator with the FARC in Cuba, and after the conclusion of the treaties he was charged by Santos with implementing the agreements.

Mr. Calle is considered a moderate, and a politician capable of obtaining consensus among his colleagues. He has indeed struck bargains with different political parties his entire career. In 1997, he turned against then President Samper, a liberal, after learning of his association with the Cali Cartel, allying himself with conservative Andrés Pastrana.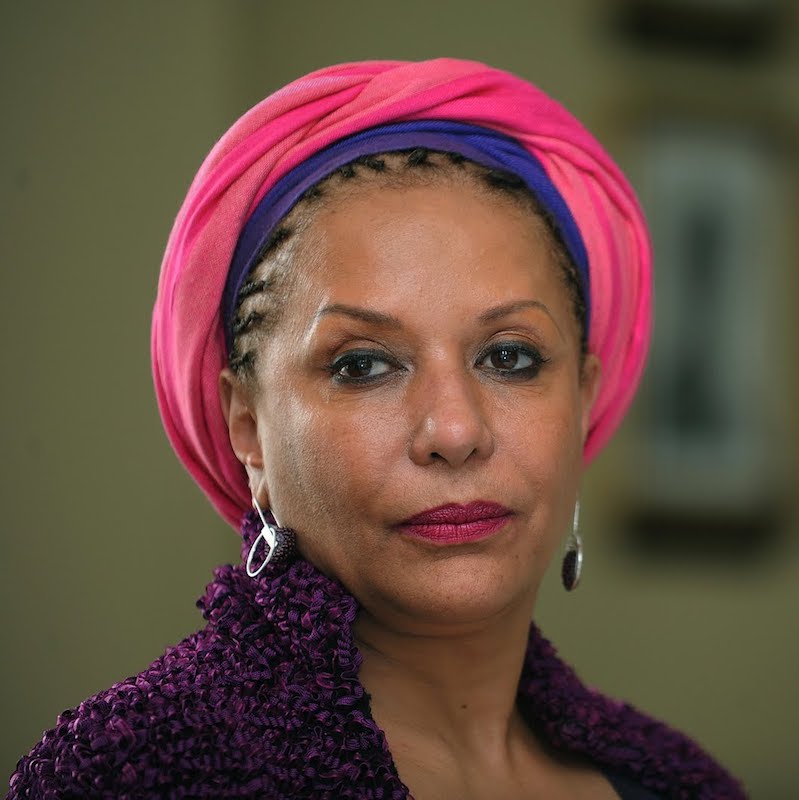 Piedad Córdoba
Born: Medellín, Colombia
Status: Declared (on June 13, 2017)
Party: Still undecided
Twitter: @piedadcordoba
Web Site: http://poderciudadano.com.co

In announcing her candidacy for the presidency in June 2017, Ms. Córdoba confidently declared, "I will be the President of Colombia in 2018". Córdoba currently has highest unfavorability rating among the candidates, according to recent polls. She is considered to be from the extreme leftwing of the political spectrum, and files captured during a FARC raid in April 2008 showed that Córdoba was actively collaborating with subversive terrorist groups within the country.

Ms. Córdoba has been an active opponent of former Colombian President Álvaro Uribe, a stand that has gained her some popularity with the left. She has not, however, decided which party she will represent in the forthcoming elections.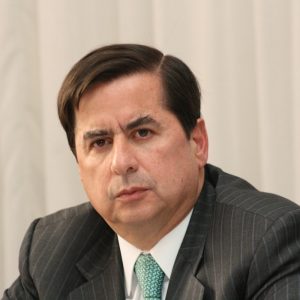 Juan Fernando Cristo
Born: Cúcuta, Colombia
Status: Declared (on May 25, 2017)
Party: Partido Liberal
Twitter: @CristoBustos

Juan Fernando Cristo is a lifelong liberal who was born into a family of politicians. He is considered an underdog candidate within the Liberal party, with Galán and De La Calle as favorites to carry the party's banner. Until recently, Mr. Cristo served as President Santos' Interior Minister, stepping down to focus on his run for the presidency.

Like Santos, he is a staunch supporter of the 2016 agreements signed with FARC guerrillas, calling the terms of the treaty "irreversible". He recently stated that "nobody who wins the elections will be able to remove the passengers from the peace plane". Mr. Cristo's unwavering support for Santos means that he might in fact be the current president's preferred candidate to carry forth his policies.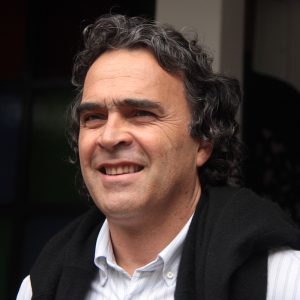 Sergio Fajardo
Born: Medellín, Colombia
Status: Declared (on July 5, 2017)
Party: Independiente
Twitter: @sergio_fajardo
Web Site: http://sergiofajardo.com/

Sergio Fajardo is the former mayor of Colombia's second largest city, Medellín, and former governor of the state of Antioquia. He is running in the 2018 election as an independent, with anti-corruption as his principal platform. Though running as an independent, Mr. Fajardo is considered to be left of center, having dramatically expanded government spending and infrastructure projects during his time both as mayor and governor.

Mr. Fajardo is perhaps most famous for his commitment to public works projects, including Medellín's metrocable system. However he has also come under fire for failed projects, including the Biblioteca España, and an ambitious project to create educative institutions throughout the country. Both projects were left incomplete before his tenure expired.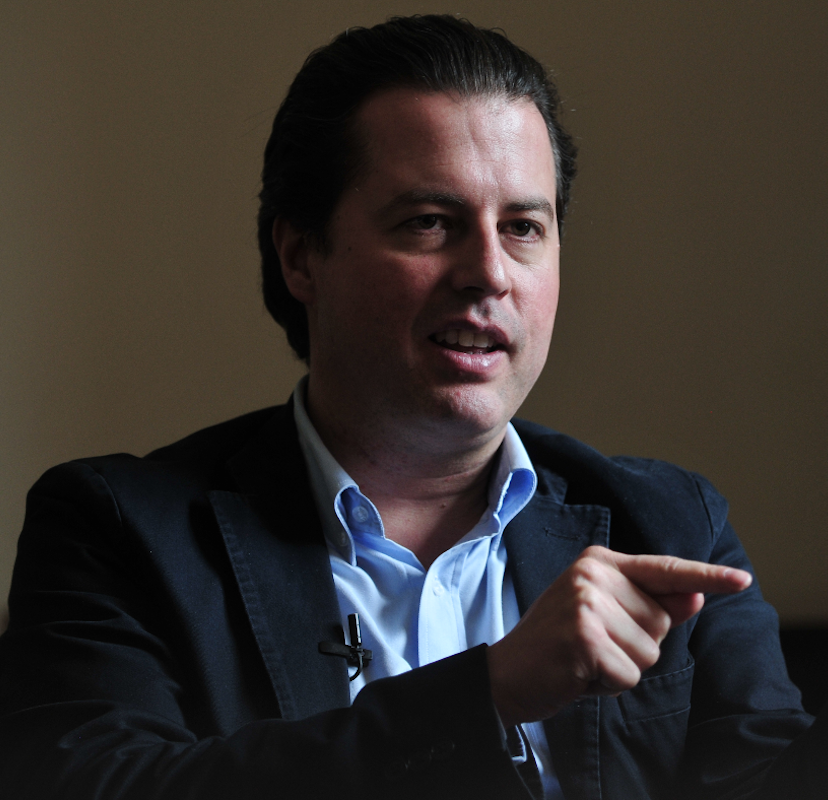 Juan Manuel Galán
Born: Bogotá, Colombia
Status: Declared (on March 4, 2017)
Party: Partido Liberal
Twitter: @juanmanuelgalan
Web Site: http://galan.com.co/

Juan Manuel Galán is battling to represent the Liberal party in the 2018 election. At 44 years old, his young age and energetic demeanor are thought to be advantages to obtaining the youth vote in the election. Galán's father was assassinated in 1989 and his remaining family fled to France, an experience that has shaped Galán's entire career.

Mr. Galán has been called Colombia's Justin Trudeau, championing key liberal party issues such as LGBT rights, legalization of drugs, and support for physician-assisted suicide. His support for these issues has put him at odds with the Catholic Church, whose standing in Colombia still holds a strong influence. Though liberal, he has backed conservative candidates in the past and even served in former president Álvaro Uribe's administration before resigning to launch his senate bid in 2006.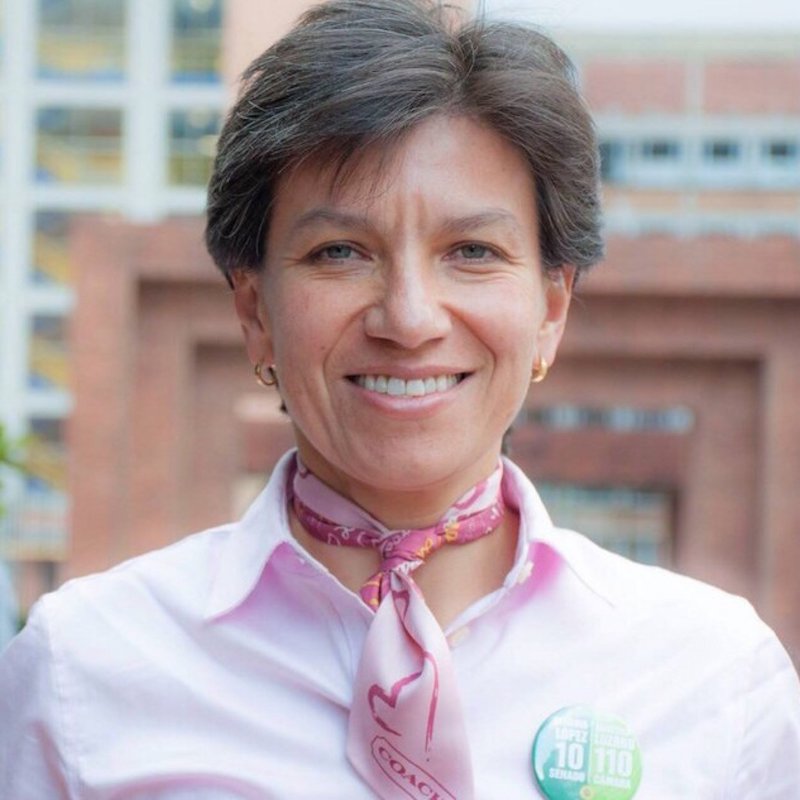 Claudia López
Born: Bogotá, Colombia
Status: Declared (on December 29, 2016)
Party: Alianza Verde
Twitter: @ClaudiaLopez
Web: www.claudia-lopez.com

Claudia Lopez is the most likely candidate to represent the Green Alliance in the coming elections. She was one of the first to declare her candidacy, doing so in 2016.

Ms. Lopez gained notoriety as a columnist for Revista Semana, a publication associated with Colombia's liberal parties, in which she criticized corruption in the electoral process. Like Fajardo, Ms. Lopez has focused upon attacking corruption in Colombia's political class, noting in an interview with El Tiempo that 80% of Colombian citizens do not associate with a specific ideology or party.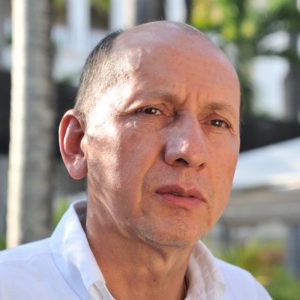 General Luis Herlindo Mendieta
Status: Undeclared
Party: Movimiento Patria Nueva
Twitter: None

Former General Luis Herlindo Mendieta is a political outsider whose party, Movimiento Patria Nueva, was only formed in 2017. Though not yet a declared candidate, he has announced that the new party will put forth a candidate and he remains the natural choice for the party.

General Mendieta has been a strong critic of the government's recent agreements with FARC guerrillas. As a victim of the FARC's insurgency, Mendieta was kidnapped and held for more than 11 years, and the general represented victims in Cuba during negotiations between the two parties. He found the final agreement unsatisfactory, and more recently criticized the release of "Martín Sombra", the so-called "FARC jailer" who held him during his years as a hostage.

General Mendieta and his party are center right, and are advocates for better pay and treatment of the police and military, as well as better terms for victims of the FARC insurgency.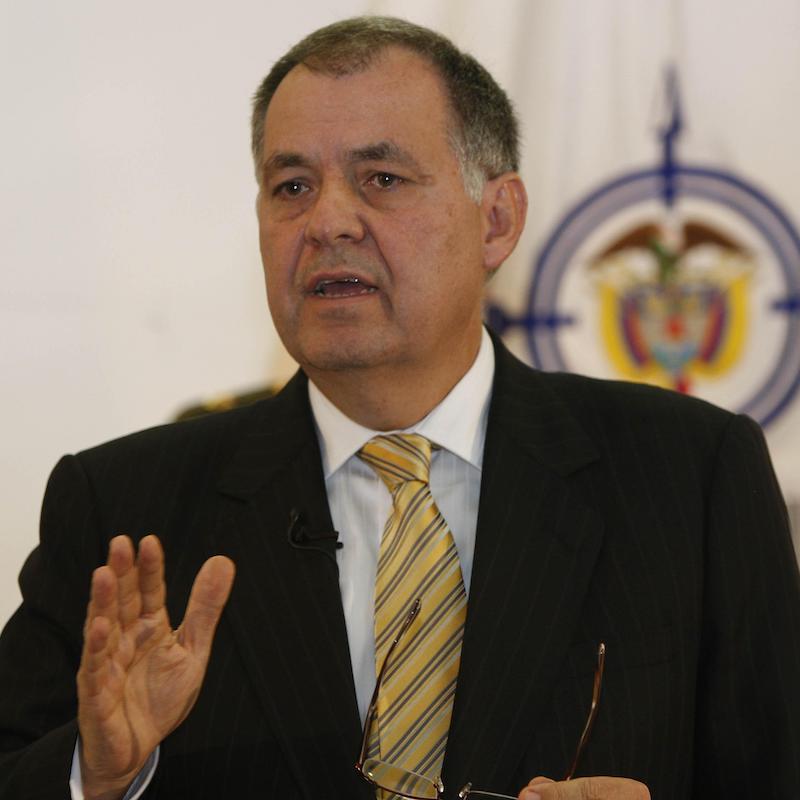 Alejandro Ordóñez
Born: Bucaramanga, Colombia
Status: Declared (on June 5, 2017)
Party: Partido Conservador

Alejandro Ordóñez is a right-wing, controversial politician and attorney who has aggressively attacked candidates and ideals from Colombia's liberal left. Mr Ordóñez is a devout catholic, and his religious views impact his politics. He has been criticized for his tactics, which among other things have included holding public burnings of books with left-wing idealogies and an unsuccessful attempt to remove former Bogota mayor Gustavo Petro from office during his term.

Mr. Ordóñez is an opponent of the government's agreement with FARC guerrillas, stating that their crimes against humanity should not be pardoned. He has also been an outspoken critic of Venezuelan's socialist regime, criticizing Maduro on numerous occasions.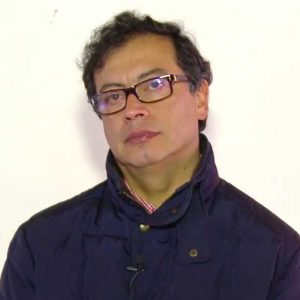 Gustavo Petro
Born: Ciénaga de Oro, Colombia
Status: Declared (on July 14, 2017)
Party: Progresistas
Twitter: @petrogustavo
Web Site: https://gustavopetroblog.com/

Perhaps Colombia's most controversial figure, Gustavo Petro has emerged as a favorite in the 2018 election and is leading recent polling. Petro is a polarizing and devisive candidate, an extreme leftist and former member of the now defunct M-19 terrorist group. The M-19 was responsible for the deaths of scores of civilians during the 80's, including the siege on Colombia's Palace of Justice and an attack on the Embassy of the Dominican Republic. Petro is also an ex-convict, having served 18 months in prison for the illegal possession of arms.

His past not withstanding, Mr. Petro was elected mayor of Bogota in 2012 and is an immensely popular figure among the country's poorer population. Petro has been criticized for mimicking the rhetoric of the late Venezuelan socialist Hugo Chavez, and often plays upon resentment that exists among Colombia's poorer citizens.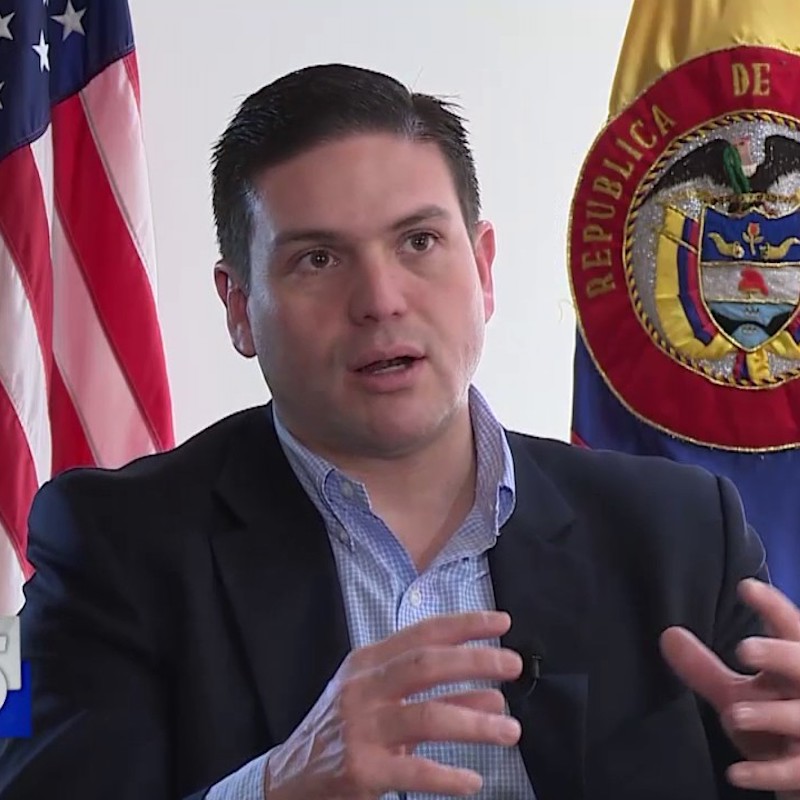 Juan Carlos Pinzón
Born: Bogotá, Colombia
Status: Declared (on May 19, 2017)
Party: Partido Social de Unidad Nacional
Twitter: @PinzonBueno

Juan Carlos Pinzón was once thought as Santos' likely successor, but has recently distinguished himself from the current president by attacking the country's peace agreement with FARC guerrillas. Mr. Pinzón holds an advanced degree in economics and, apart from his disagreements with the FARC accords, has focused his policy platform on economic development, criticizing the country's dependence upon commodity exports as short-sited and dangerous.

Most recently, however, Mr. Pinzón has recently drawn the ire of President Santos for his criticisms of the peace accords. Santos, in turn, has accused Mr. Pinzón of flip flopping on the issue in an attempt to gain power, saying that politics and power bring out the worst in human nature. Mr. Pinzón's position change is seen by most analysts as an attempt to distance himself from the current president, who is deeply unpopular in Colombia with an approval rating below 25%.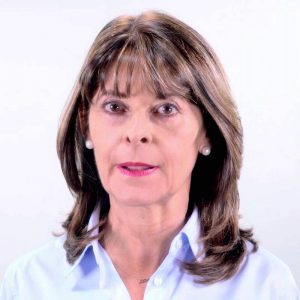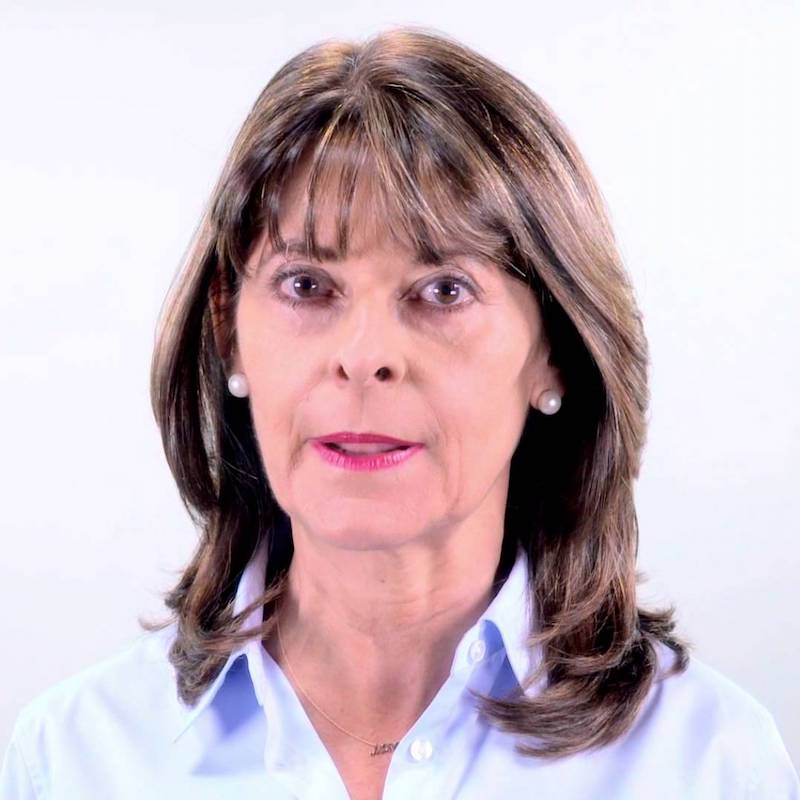 Marta Lucia Ramirez
Born: Zipaquirá, Colombia
Status: Declared
Party: Partido Conservador
Twitter: @mluciaramirez
Web Site: http://martaluciaramirez.com/

Marta Lucia Ramirez is a conservative Colombian politician and feminist, who has strived to improve the standing of women in Colombia's male-dominated society. She served as Colombia's first female Minister of Defense under Alvaro Uribe, and has twice run unsuccessfully for the presidency.

Ms. Ramirez has been a fierce critic of Colombian President Juan Manuel Santos, attacking his management of the economy, his soft hand against neighboring Venezuela, and most recently his support of the peace accords with FARC guerrillas. Given her relationship with Alvaro Uribe, if she wins the conservative nomination, she may represent both the Conservative and Centro Democrático parties in the forthcoming election.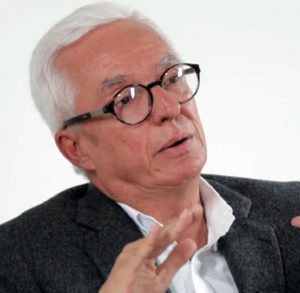 Jorge Robledo
Born: Ibagué, Colombia
Status: Declared (on February 28, 2017)
Party: Polo Democrático
Twitter: @JERobledo
Web Site: http://jorgerobledo.com/

Jorge Robledo is an architect turned politician who is running as an ardent critic of left-wing ideology and economic policies. As a candidate within a country that is rich in immense natural resources, Mr. Robledo is likewise critical of Colombia's dependency upon foreign investment as the main driver of the country's economic growth. Though an economic conservative and strong nationalist, Mr. Robledo maintains strong ties with workers and is a strong supporter of worker's rights.

Mr. Robledo's ability to embrace issues from both the right and the left classifies him as a populist and a nationalist. He does not believe that Colombia has gotten a fair deal in international trade and has been especially critical of the country's free trade agreements. He is considered to be a social liberal, advocating for the rights of gays to marry and the separation of church from state.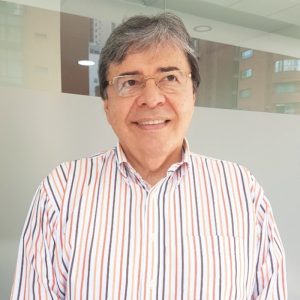 Carlos Holmes Trujillo
Born: Cartago, Colombia
Status: Declared (Party will select candidate on Nov 25, 2017)
Party: Centro Democrático
Twitter: @CarlosHolmesTru

Carlos Holmes Trujillo is a member of Alvaro Uribe's Centro Democrático party, most recently running with failed 2014 presidential candidate Óscar Iván Zuluaga as the vice presidential candidate. He has been called by Colombian news magazine Las 2 Orillas "the most complete candidate", having served at various levels and been consistent in his policy positions.

Mr. Trujillo has campaigned as a law and order candidate, claiming the reduction in crime creates economic growth and opportunity. One of his first policy proposals was the creation of Centros de Accion Solidaria Anticriminal, nicknamed CASAs. The local institutions will proportedly allow the creation of a national policy for addressing criminal delinquency, with implementation through the CASAs at the local level through a multifaceted approach that includes both enforcement and education.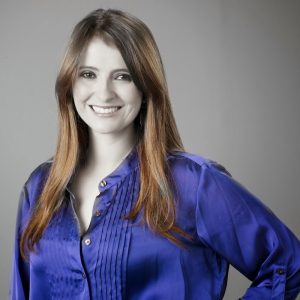 Paloma Valencia
Born: Popayán, Colombia
Status: Declared (Party will select candidate on Nov 25, 2017)
Party: Centro Democrático
Twitter: @PalomaValenciaL

At 39 years old, Paloma Valencia is the youngest candidate for Colombia's presidency in 2018 and is considered to be an up and coming politician in Alvaro Uribe's Centro Democrático party. She made her way into politics through journalism, writing columns for El Pais and El Espectador, and was featured as a commentator on Colombia's Blu Radio. Like other Centro Democrático candidates, she has been a frequent critic of the government's agreement with FARC guerrillas.

Though a self-proclaimed "Uribista", Ms. Valencia has also made clear that she is not a puppet of Alvaro Uribe. Her beliefs in a decentralized government and as a proponent of more disciplined government spending appeal to conservatives, while her beliefs in government-enforced social policies appeal to some on the left.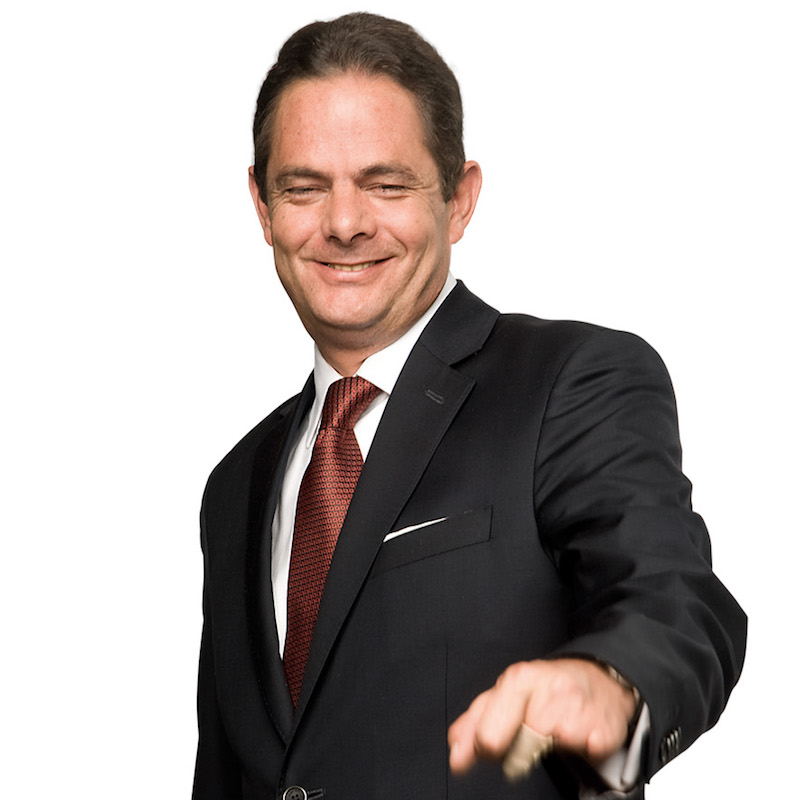 Germán Vargas
Born: Bogotá, Colombia
Status: Undeclared
Party: Cambio Radical
Twitter: @German_Vargas
Web Site: www.germanvargaslleras.co

Germán Vargas is a veteran politician who served as Vice President to Juan Manuel Santos until March 2017, when he resigned in order to conduct his presidential campaign. Mr. Vargas ran unsuccessfuly for the presidency once before, in 2010. Though it is thought that Mr. Vargas will run as part of the Radical Change party, his hesitancy in announcing his candidacy indicates that he is still considering running under the banner of another party.

In 2002 while a member of the Senate, Vargas was the victim of an ELN bomb attack, with the bomb hidden in a book. He recovered from his injuries and returned to the Senate in 2003.

Mr. Vargas has a very good relationship with Luis Perez, the governor of Antioquia and Colombia's most popular governor, and has reportedly already reached out to gauge his interest in joining the ticket as the Vice Presidential candidate.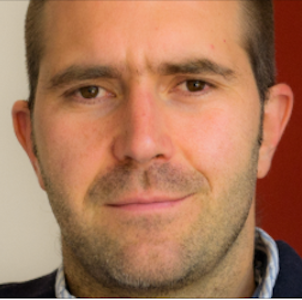 Juan de Zubiría
Status: Declared
Party: Libertario
Twitter: @JuanDeZubiria

Juan de Zubiría is the Libertarian party's first presidential candidate. He is an outspoken critic of government intervention in the economy and advocates for both deregulation of the finance sector in Colombia and the deployment of more technology in order to create a more transparent, democratic political process.

One of Mr. Zubiría's key policy position is the elimination of the country's 19% IVA (value added) tax, which disproportionately punishes the poor. Mr. Zubiría has proposed replacing the tax with a flat tax. He also advocates the complete decriminalization of drugs, thereby disarming criminal organizations of their revenue. The tax revenue generated from the legal sale of drugs, Mr. Zubiría argues, could be used to create awareness and treat addicts.